The Pan African Scholars Environmental Alliance (PASEA) was born out of the passion to unite Pan African scholars for resilient environment and sustainable development. PASEA came into existence as a step beyond classroom and to create nexus between research/innovations and advocacy/undertakings.
It is widely known that Africa is one of the most vulnerable continents to climate change and other environmental hazards. The aim of this group therefore is to apply our knowledge and professionalism in combating climate change, surmount other critical environmental challenges, and promote sustainable development in our communities, cities, countries and continent – Africa. It also seeks to create green synergies, eco-efficient and effective utilization of natural resources for sustainable development and self-sustenance.
Our Vision
Building a resilient and sustainable Africa and a generation of self-sufficient African scholars who would make sustainability a way of life.
Our Mission
Ingeniously promote environmental management and sustainable development through networking, research, innovation, advocacy and projects in Africa.
Objectives
To build a robust network of African scholars passionately pursuing sustainable environmental management and development.
To promote scholarly, relevant and demand driven solutions to environmental challenges.
To combat climate change and create adaptation strategies to reduce disaster risks.
To foster and advocate a resilient, clean and green environment in Africa.
To promote introduction of Environmental studies in primary and secondary schools curriculum.
To advocate and promote the sustainable development goals and partnerships for the global goals.
To make environmental management more marketable by raising new generation ideology, capacity, entrepreneurs and professionals.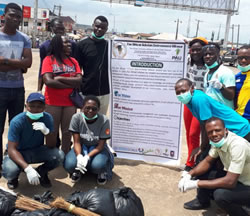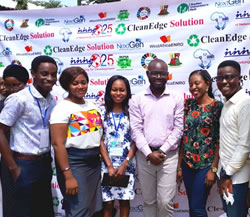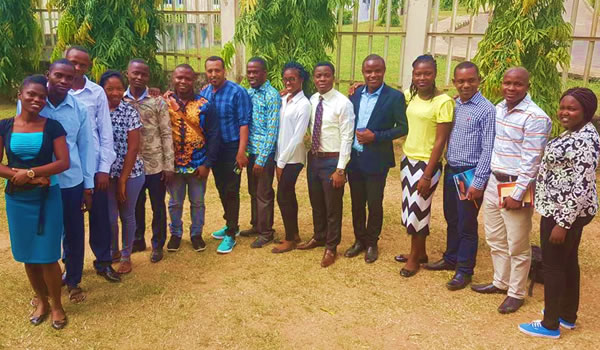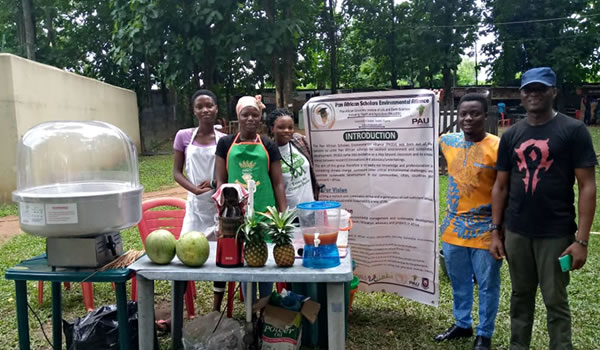 PAULESI HEALTH CLUB
PAULESI Health Club was launched by the 2018/2019 set. We are a group of students mainly in Master and PhD programs in Reproductive Health Sciences with the main goal of promoting a healthy community (students) in general through health campaigns and awareness programs. As health professionals, we deemed it fit to put our knowledge to use for the service of our immediate community. The objectives of the club is intended to be sustained by the future PAULESI sets. The club activities are being carried out with the financial contribution of each member of the club.
 Some of the notable activities organized by the club:
Breast Cancer Awareness Seminar
COVID-19 Sensitization and Awareness Program
Community Outreach
Negotiating with the Student Hall management to set up COVID-19 Safety protocols.
First Aid Service to sick students and other community members
The Future
We intend to involve other external partners in Ibadan community to promote and maintain community health, as this directly affects the health of the students.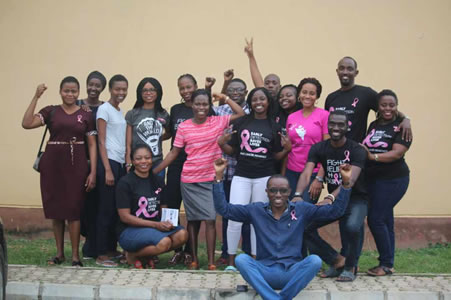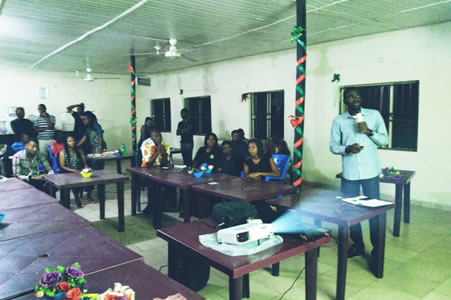 Pan African University Institute of Life and Earth Sciences (Including Health and Agriculture), PAULESI, Sports and Exercise Club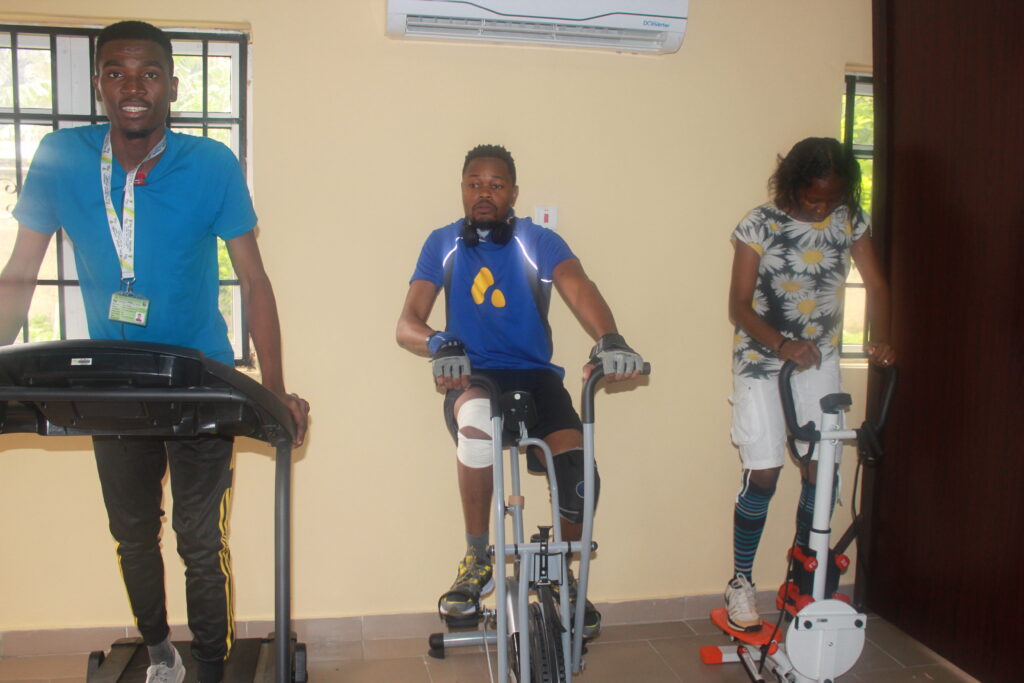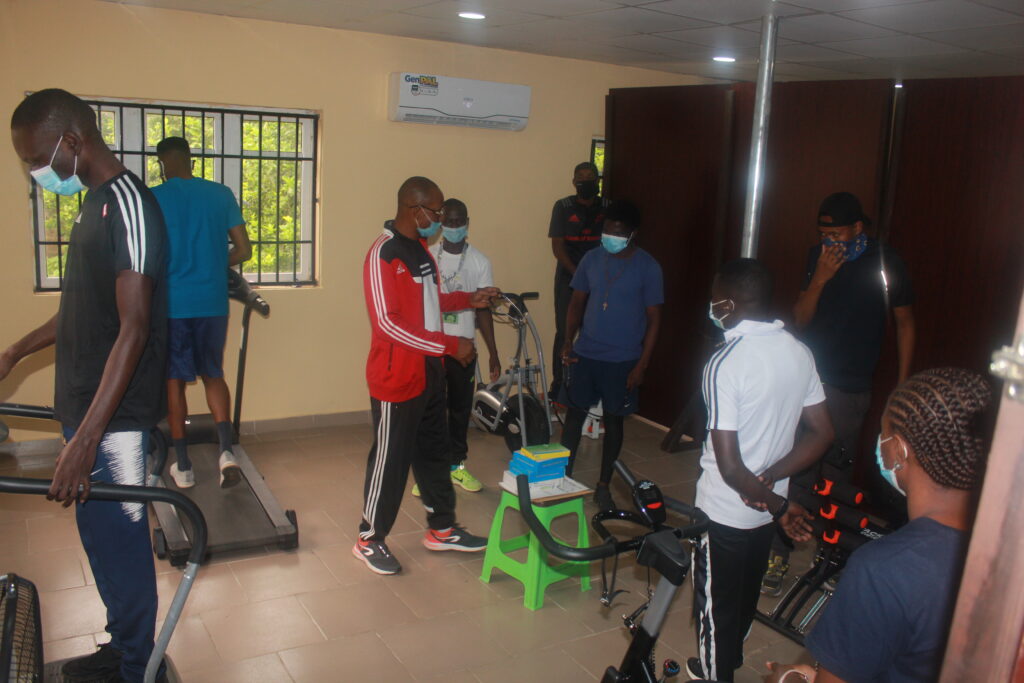 The Sports and Exercise club was established in October, 2019 at the Universities dormitories, in Ibadan. The main objectives of the club are:
To maintain the overall health of the students. This is achieved through control of body weight, having a better sleep and regulation of oxygen and nutrients delivery to the body. Exercising and sports is also aimed at controlling of non-communicable diseases that could be hazardous to the students in the long run
To provide opportunity for socialization among students. With the Universities dormitories housing students from all around Africa, with different cultures, and languages, the exercise sessions allows interactions and meeting new faces in a relaxed environment.
To make students happier in a fun environment. The students that come from different countries might find living in Nigeria challenging. With the endorphins that are released during exercise sessions, it helps students cope with stress and ensure students live a happy life whilst pursuing their careers.
The club is mainly led by students from the Sports Science department who have the necessary expertise to ensure the integration of everyone into the activities. The club organizes exercise and sporting sessions every Wednesdays, Saturdays and Sundays from 6am to 7 am
Challenges
Inadequate field space, sporting grounds and sporting equipment are the main setbacks the club is facing.